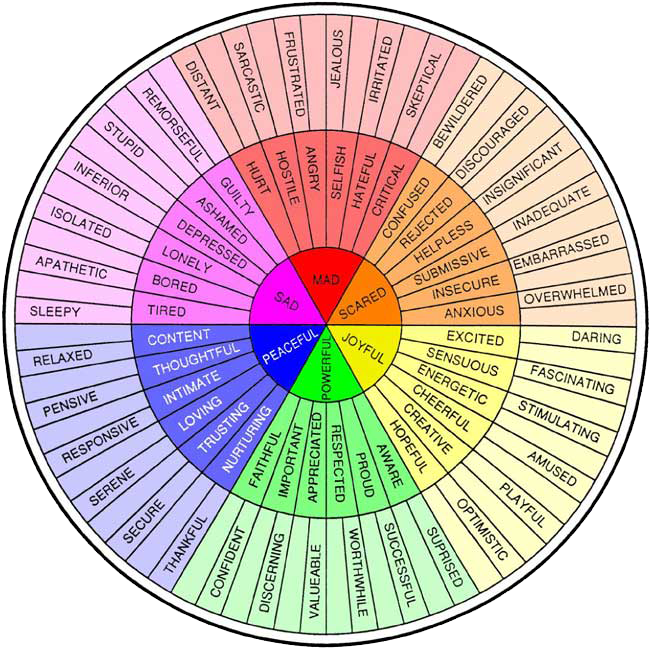 my counselor gave this to me today and. i. love. it.
sometimes i want lots of words to describe how i'm feeling. ex: i'm feeling happy and i want to describe my feelings with lots of words like daring, playful and optimistic.
other times i'm so overwhelmed that i just need a simple word to describe how i feel. ex: i'm feeling stupid, inferior, sleepy, and i'm isolating = i feel sad.
either way - whether i want descriptive words or one simple word - it's all right there in a lovely circular shape.
and as my counselor said, "no feeling is bad. they are here to teach you."
how are you feeling?